Lake Protection
Our reason for being, and the primary focus of our Lake Harvey Association is the lake itself.
First and foremost, the purity of its waters. We have been fortunate so far. The lake is deep, fed by bountiful springs. That's a plus. It's main watershed is good. Measures have been taken, so far successfully, to divert adverse runoff from our shores.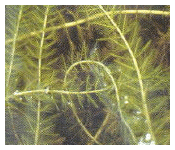 And we have a boat monitoring/wash program in place for the busy summer months to protect our waters from the dreaded Eurasian watermilfoil and other aquatic problems that have contaminated so many other Vermont lake waters. Members of our lake community have donated much in the way of time, thought, labor and dollars.
Still, so much more is needed to assure our luck continues. Since the inception of our Association, our Board has worked hard - on a volunteer basis - to focus on the things that needed to be done and to raise the funds with which to accomplish those objectives.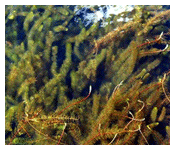 We've had a grant or two. Occasionally a generous donor, or a gift from an estate. But year in and year out, the necessary funds come from those individuals who comprise our Association membership. That's what we rely upon, as we search constantly for additional sources of revenue.
Keeping milfoil — and other invasive plant and animal species -- at bay is a big deal. It only takes one visiting (or returning) boat with a small piece of milfoil from a contaminated lake to bring our run of good luck to an abrupt end. Right now, we greet, monitor, inspect and wash those entering boats as our donated funds allow. It is a substantial effort, covering peak boating times throughout the summer, but not yet full time. In Quebec, ALL boats are inspected and washed — by full time employees -- every time a boat enters a lake. Boaters are charged a fee and stickers are issued once a boat has passed inspection. Those lakes do not have a milfoil problem. The state of Vermont, although well known for its environmental education programs, has not been at all proactive in providing the funds necessary to prevent or treat the devastating effects of milfoil. Without the state supporting our efforts by imposing a boating fee to pay for full time monitoring, we must raise our own funds by other means.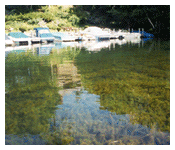 Our somewhat frivolous but emotional rewarding fireworks display is supported by those of us who enjoy the tradition of the evening.
The protection of our Lake Harvey waters must be supported by us all. Remember that, as we enjoy the privileged lifestyle our lake affords us, and make a commitment to give generously to our Association's efforts on your behalf, this year and years to come.
Vermont's New Geologic Bedrock Map
Yesterday ANR presented the governor with a new Geologic Bedrock Map of Vermont. The last bedrock map was created over 60 years ago, before our modern understanding of plate tectonics. The current map took 30 years to complete. Geologists and students walked the state and, using pace and compass, mapped the visible bedrock, took core samples and using this data created a detailed map of Vermont's bedrock. In a statement yesterday at the Statehouse Secretary Markowitz thanked and congratulated the geologists from ANR, the US Geological Survey and the University of Vermont who worked collaboratively to create this new map. She went on to say that
"Our new Geologic illustrates, not just the layers of rocks below our feet, but It tells the story of the history of Vermont, from its earliest contours to the present. The geologic forces that have shaped this landscape have also shaped the lives of the people who have lived here, from the Abenaki through each successive wave of immigrants. It also guides the contours of our modern economy which is tied to the working forests and farms, mines, ski industry and tourism -- all of which are in turn intimately connected to our state's geology It is the foundation of the natural beauty of our state. The varied palette of colors shows how complex our bedrock is and in turn symbolizes the sublime and mysterious world that lives below our feet and in the surrounding hillsides It underlies the ecology of our landscape, our forests, streams, farms and meadows, all of which vary according to the underlying geologic formations This map also illustrates the state's commitment to the use of science to inform our collective decisions about environmental stewardship with the latest and best information available, and to present that information in a manner that is easily accessible and useful to the broader public Finally this map is a tribute to the art and poetry inside the souls of our state's dedicated geologists who are closely attuned to the rhythms and vibrations of our landscape as well as to the deep history embedded in the rocks below our feet."
To see this map visit: http://www.anr.state.vt.us/dec/geo/StateBedrockMap2012.htm
To learn about how it was created visit: http://www.anr.state.vt.us/dec/geo/BedrockMapofVTHistory.htm
About the Map:
The Bedrock Geologic Map of Vermont incorporates 30 years of new approaches to geologic mapping and the technologies that support it. As a fundamental data layer, it is a show piece of the present understanding of Vermont geology. The map will be the geoscience base for years to come, helping us to address Vermont's environmental issues and informing our interaction with and protection of our natural resources.
A map is the medium by which geologists communicate data and its interpretation. Mapping at the surface allows geologists to predict what is in the subsurface. Predictive capabilities are important for understanding issues such water supply, contaminant remediation, natural geochemical hazards, and rockfalls.
Map-making process:
The new map incorporates field mapping studies at various scales by more than 60 geologists. Mapping was done by pace and compass on a variety of base maps and there was no use of GPS or digital GIS mapping in 1984. Geologists observe the exposed rock types and structures (folds, faults, fractures) in the field, sample the rock for microscopic, chemical, and geochronological studies, then use this information to develop a three dimensional model of the underlying bedrock and to understand the depositional and deformational history of Vermont. Maps were hand drafted in ink on mylar, reproduced on paper, then hand colored. The entire process from field work to map publication is labor intensive. Mapping is still done through walking the land, but now (2011) incorporates the use of Global Positioning Systems (GPS) and Geographic Information Systems.
Prevention is the only cure. Join Us to keep Lake Harvey pure.
http://dec.vermont.gov/watershed/lakes-ponds/data-maps/scorecard