Membership
JOIN OUR ASSOCIATION TODAY. PLEASE MAKE A DONATION TO HELP US KEEP LAKE HARVEY WATERS PURE.
The protection of our Lake Harvey waters must be supported by us all.
Lake Harvey Association is a volunteer charitable organization dedicated to preserving our magnificent natural resource and its positive lifestyle and economic benefit to our community.  Your contributions are vital to that effort and are tax deductible.  MAKE A COMMITMENT TO GIVE GENEROUSLY, this year and in the years to come.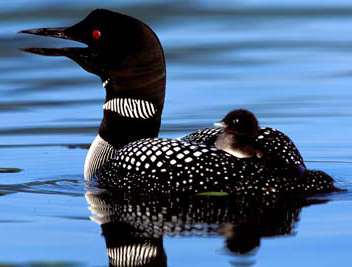 New Members & Generous Donations:
If you wish to join our association please download our annual membership form, and check the box that reads;
$25 Annual Cottage Membership
Please feel free to also check the "Donation" box as well and enclose your donation.
Remember, those who donate $100 or more to our Lake Preservation Fund, receive an Audubon Society stuffed loon as a token of thanks. It makes actual loon calls and comes with a customized Lake Harvey tag.